When Folding is a safety walking 4 legs quad cane , when opening is a non-straddle comfortable bench chair.

Stable four sturdy legs & appropriate seat height,easy to sit and stand up for elderly.

No assembly required,sit anywhere and rest when you're tired, More convenient to deal with staircases than Rollator walker with seat, your camping outdoor partner.

Durable stainless steel tube frame with breathable fabric seat, As comfortable as padded folding chairs, better choices than sword cane.
Walking Stick Folding Cane Seat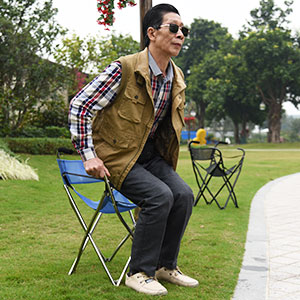 Those who have knee problems & lower back issues
Those who sit and stand up with little problem
Do

 

not need to straddle

 

the cane seat anymore
It is stable even on a grass surface
Comfortable & sweat-absorb soft sponge handrail
Safe armrest assist in sitting down & standing up
Steady Four-legged design with anti-slip rubber foot
Easy to sit down & stand up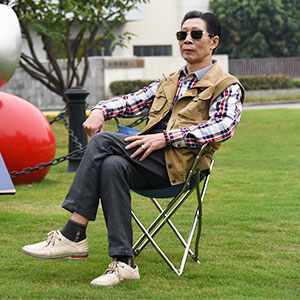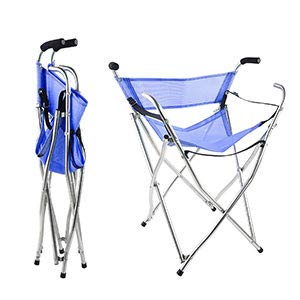 Folding size: 5.7 X 5.7 X 33.5 inches

Unfolding size: 15.7 X 17.7 X 28.4 inches

 Weights: 3.6 lbs

Material: stainless steel

Cloth: High-quality breathable textile

 Color: blue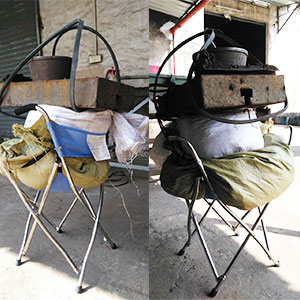 Can not 

deliberately shaking  

Can not

 Non-Standard

 sitting and movement  So as not to damage the product structure.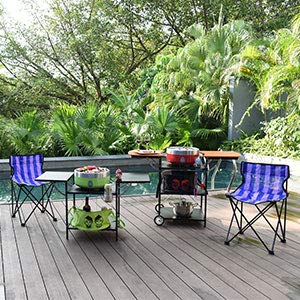 Freshore Camping Four Legs Cane Seat -
You Deserve to be the Owner!